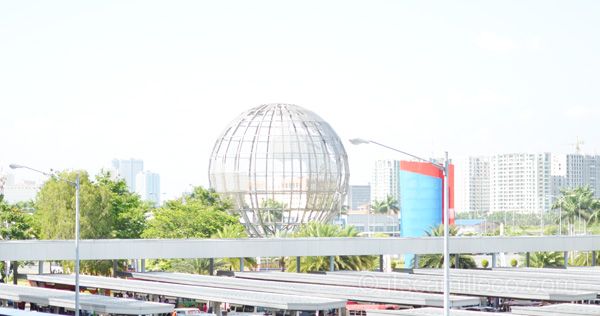 Does this globe look familiar? If you're from the Philippines, then I'm sure you know where this globe is located. It's at the Philippine's best destination mall, Mall of Asia (MOA)!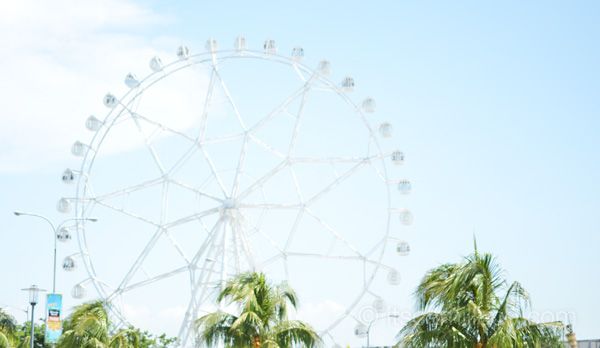 It's called a destination mall because not only does it attract locals, but tourists and vacationers too! How can it not? It's only THE 2nd biggest mall here in the Philippines, 3rd in Asia, and 5th in the world! With a size as large as that, you'll never run out of things to do! Of course, I understand a few of you might hesitate to visit MOA precisely biggest of it's huge size. Allow me to prove you wrong!
As SM Mall of Asia's "style icon", I, along with fellow icons David and Tricia, were given a tour around the mall a few weeks back. Like you, I also had this preconceived notion that shopping around a large mall like MOA would give me so much stress and make shopping so tiring. Truth be told, it's quite the opposite. One of the reasons why this mall is so huge is because of the cut sizes of the stores. It's not because MOA wanted to squeeze in as many tenants as they can. It's so that we can feel that we have our own space to move around in. Plus, bigger stores = better visual merchandising, which in turn makes shopping even more fun! I call  this quality shopping!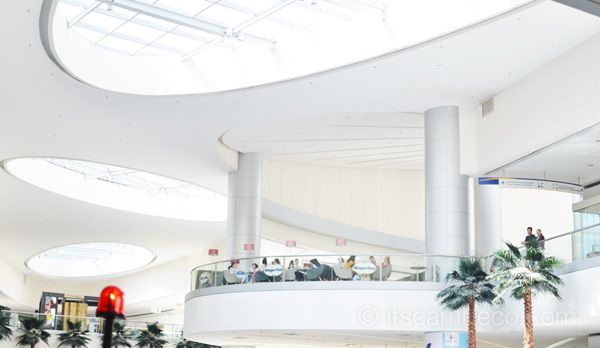 Now, I know that some of you are also thinking, "won't I get lost in a huge mall like this? I wouldn't know where to start!" What's nice about MOA is that they value zoning in positioning stores. Fashion, sports, kids, home, entertainment and more– all of them are separated into different zones to help you find what you're looking for faster. Convenient right? The kids can go play at the playground in the kids' zone. Dad can watch a movie at the IMAX theater. This way, no one gets bored!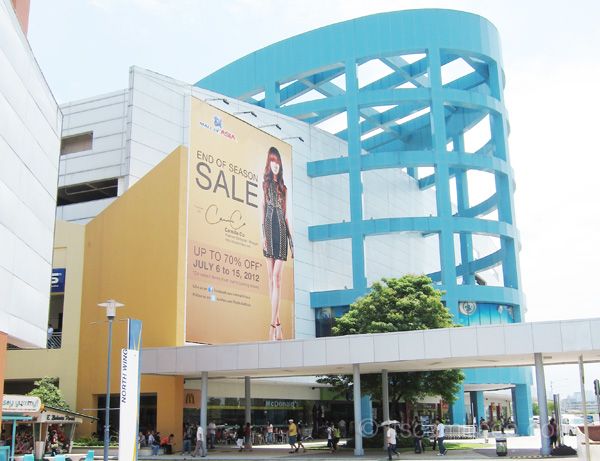 If I still haven't convinced you to pay Mall of Asia a visit, how about this? No, not my giant self staring down at you from the facade of Mall of Asia (or sige na nga, pwede rin, whatever floats your boat)…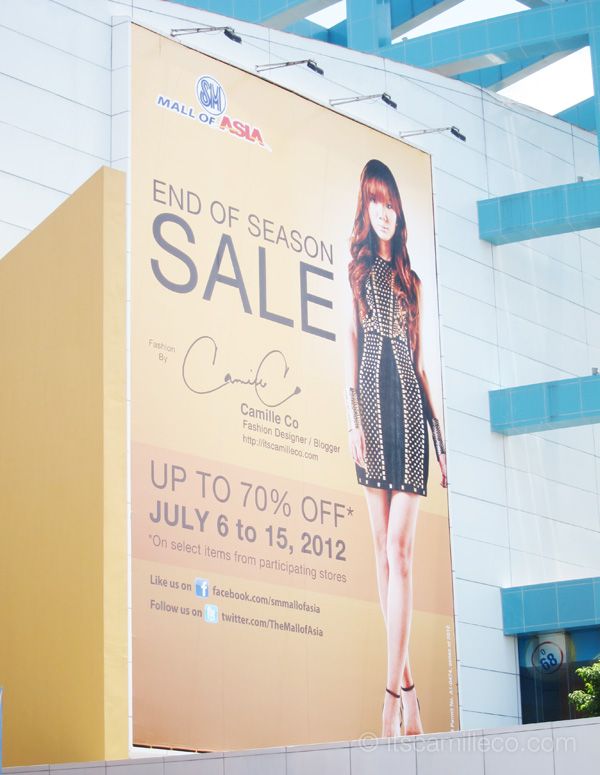 I'm actually talking about MOA's end of season sale which I've been blogging and tweeting about this past few weeks! All your favorite brands are on sale until July 15! Shop like crazy for foreign brands like Mango, Zara, Warehouse, Topshop/Topman, Dorothy Perkins, Aldo, Charles & Keith, VNC, GAP and more plus local favorites such as Fino, F&H, Shapes, Bench, Forme, Bayo, Plains & Prints–there are just too many to mention! I'm sure I don't have to tell you that Uniqlo's first branch in Manila is at MOA too! (Forever 21 is also opening a branch here soon.) Surely, you won't go home empty handed! There's icing on the cake too! You don't have to worry about carrying all your shopping bags because MOA has a special service for this! It's called Package Pick-up. A bell boy will come pick your purchases up from the stores you bought them from. When you're done shopping, you can just claim your purchases at the package pick-up counter. This service is free!!!! EVERY MALL SHOULD HAVE THIS!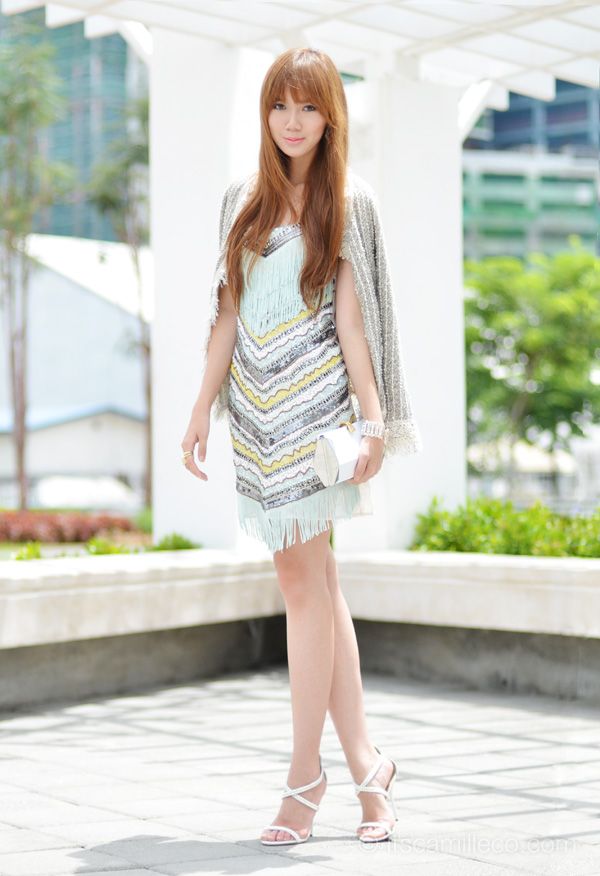 So are you on your way to Mall of Asia already? I've already done my shopping. (There's even a video to prove it haha!) You've seen the stuff I got which I posted in my previous posts here, here and here. Here's another one! This time I got my loot from ZARA and of course, they're part of the end of season sale!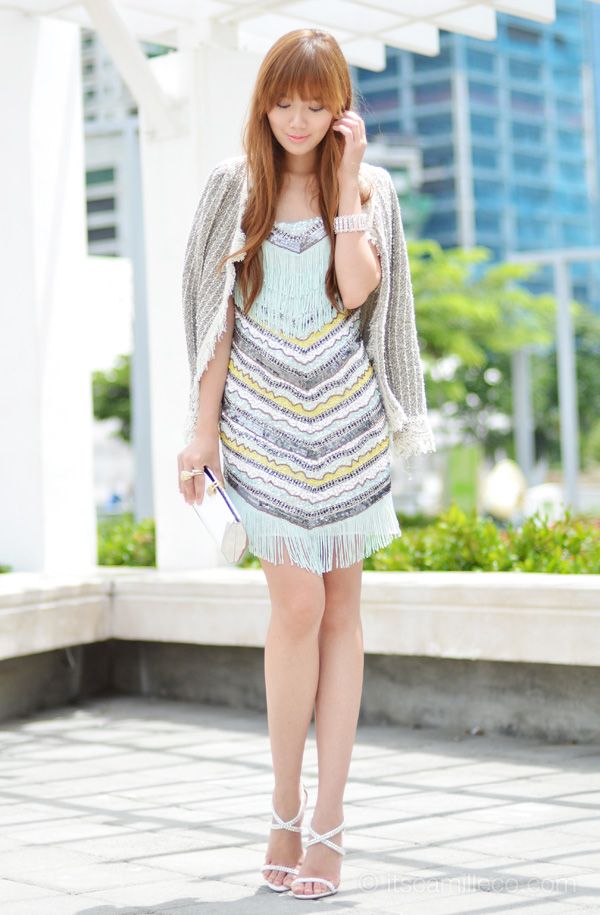 I love the modern twist to this flapper dress! It's not your ordinary 1920s-inspired dress, right? How can I resist such a beautifully sequined number!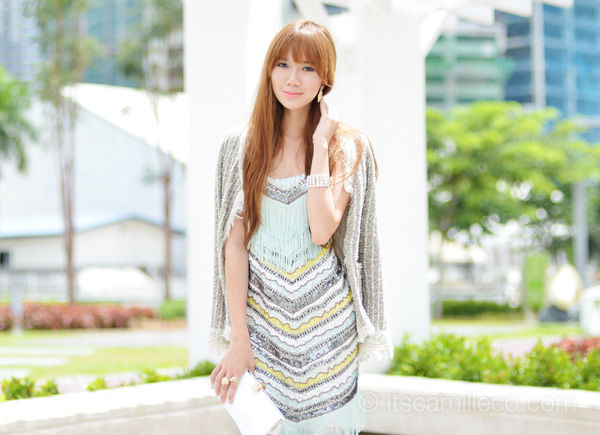 And since tweed is one of my current obsessions, I just had to get this jacket too!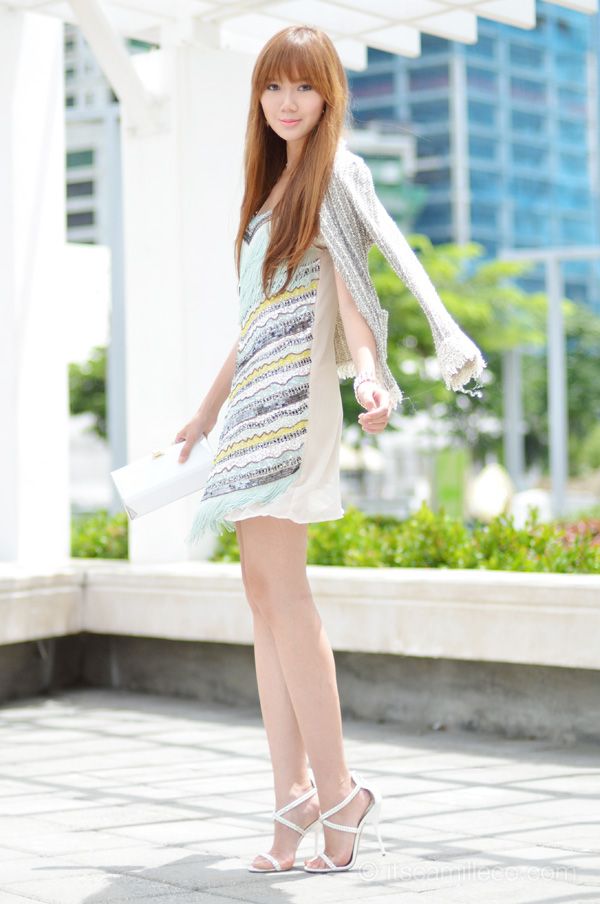 Both my jacket and dress are clearly inspired by old glam but surprisingly, this ensemble looks so youthful and refreshing still. Again, since both are textured, I stayed away from wearing too much accessories–just a simple bracelet, a few rings and the perfect earrings to go with my dress.
Zara tweed jacket and embellished dress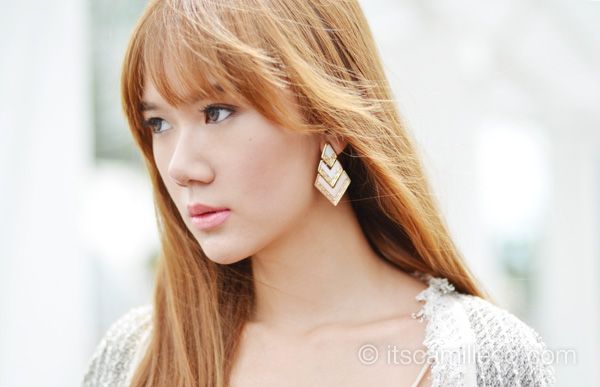 SM Accessories earrings
House Of Thrifted bracelet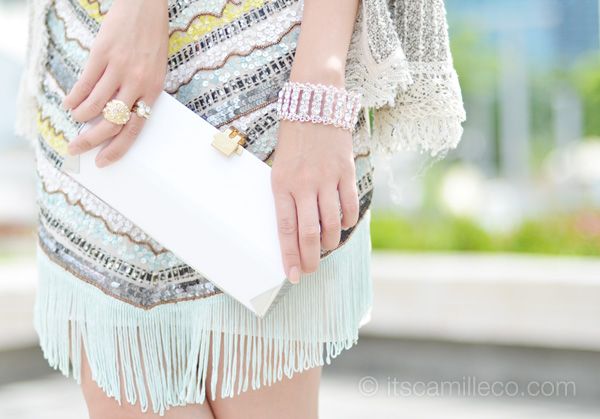 Diane von Furstenberg clutch | SM Accessories rings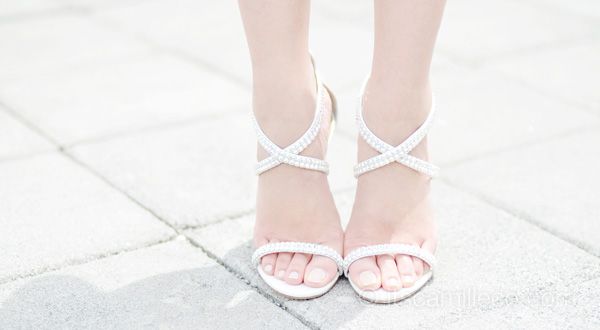 Giuseppe Zanotti heels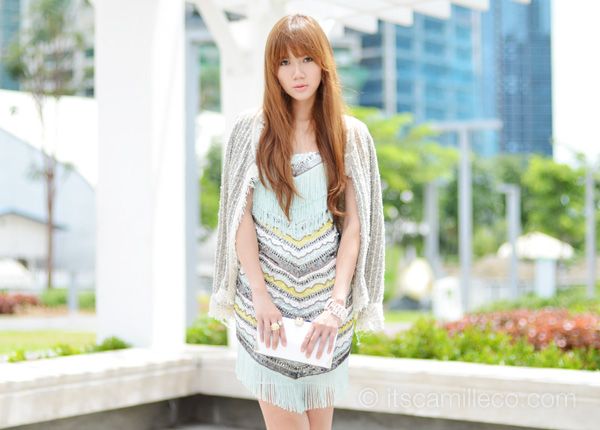 [button link="http://lookbook.nu/look/3739927″ size="small" bg_color="#e5b3b9″ window="yes"]Hype this look at Lookbook.nu[/button]