Remember my outfit posts here, here, here and here? Notice what they have in common? I'm wearing Ministry of Retail! I really love this online brand especially its dresses and jackets. They're all so feminine and hip! I'm sure a lot of you will love or are already in love with this brand. If you are one of them, you're in luck!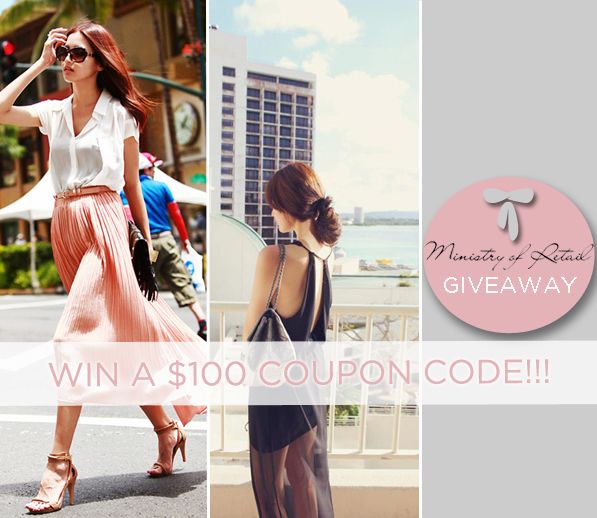 Get the chance to win a $100 giftcard from Ministry of Retail! All you have to do is follow these simple steps!
Follow me on Twitter and Bloglovin'. If you don't have these accounts, it's easy to make one!
Register an account with Ministry Of Retail here. Everyone who registers gets credited a $5 coupon instantly! Ministry of Retail is so generous!
Comment on this post with your name, twitter name, email address you used to register and URL of the design/s you wish to get from Ministry of Retail if you win.
Tweet this: I hope I win the $100 coupon from MinistryOfRetail.com at https://itscamilleco.com! #ItsCamilleCoGiveaways
This contest is open to everyone! Both foreign and local readers are eligible to join. Deadline for entries is on September 7, 2012 at 11:59PM. No multiple entries please. As usual, I will be choosing 1 winner via Random.org and I'll announce who it is via Twitter. Good luck everyone!